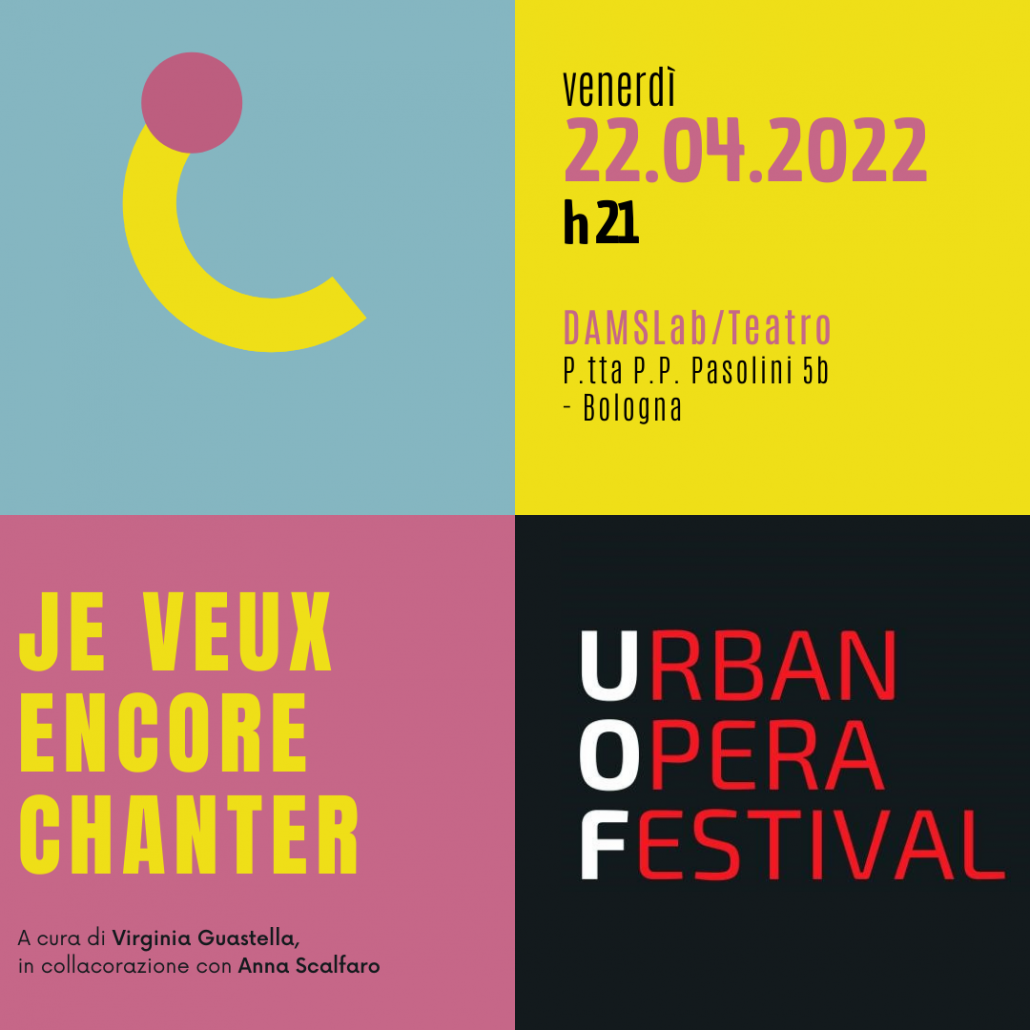 The wait is over! On Friday 22nd April at the DAMSLab / Teatro "Je veux encore chanter" will be staged, the first awaited appointment of UOF – Urban Opera Festival.
The show covers the history of musical theater from the past to the contemporary, touching on some of the most recurring themes such as love, abandonment, death, rebirth, dialogue and the thaumaturgical power of art and music.
The dramaturgy conceived ad hoc by Virginia Guastella combines works by composers such as Strauss, Gluck, Purcell, Offenbach, Vivaldi, Rebora, Panni, Mazzoli, and Vacchi in a single narrative arc.
The mezzo soprano Chiara Osella and the pianist Andrea Rebaudengo will accompany us on this extraordinary journey directed by Fabio Massimo Iaquone, who is also involved in the creation of images and the precious contribution of Erminia Palmieri for the scenic installation.
> Friday 22sd April at 5pm and 9pm