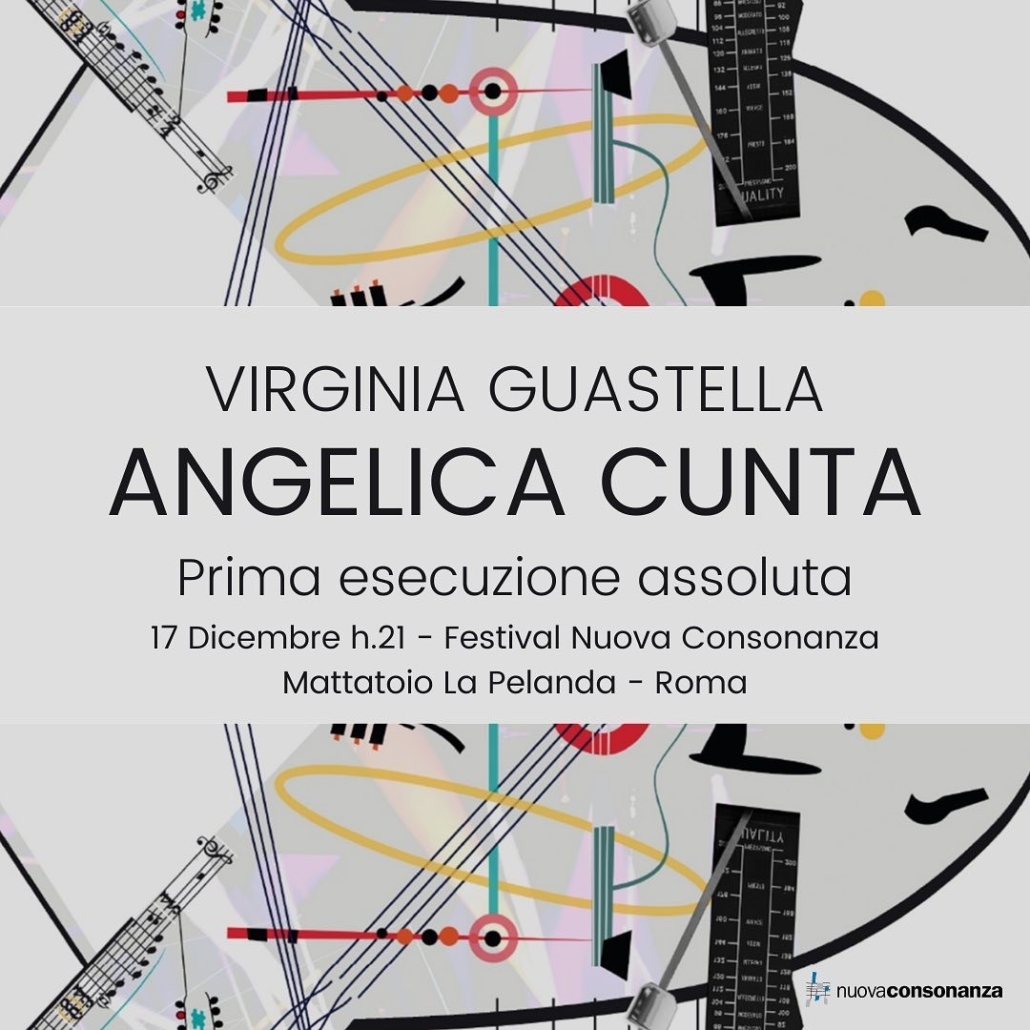 ANGELICA CUNTA by Virginia Guastella
Bruno Maderna Ensemble
Chiara Osella | Mezzo soprano
Gabriele Bonolis | Director
Cristian Taraborrelli | Direction
On Friday 17th December at 9 pm at mattatoio in Rome, the monodrama entitled Angelica Cunta of our Virginia Guastella, written on commission by the Nuova Consonanza festival, will be premiered.
Inserted in the Stravinsky setting provided for in the evening's program, Angelica cunta is a tribute by the artist to the Sicilian puppet theater and to her hometown Palermo.
Tickets available on liveticket.
Enjoy!