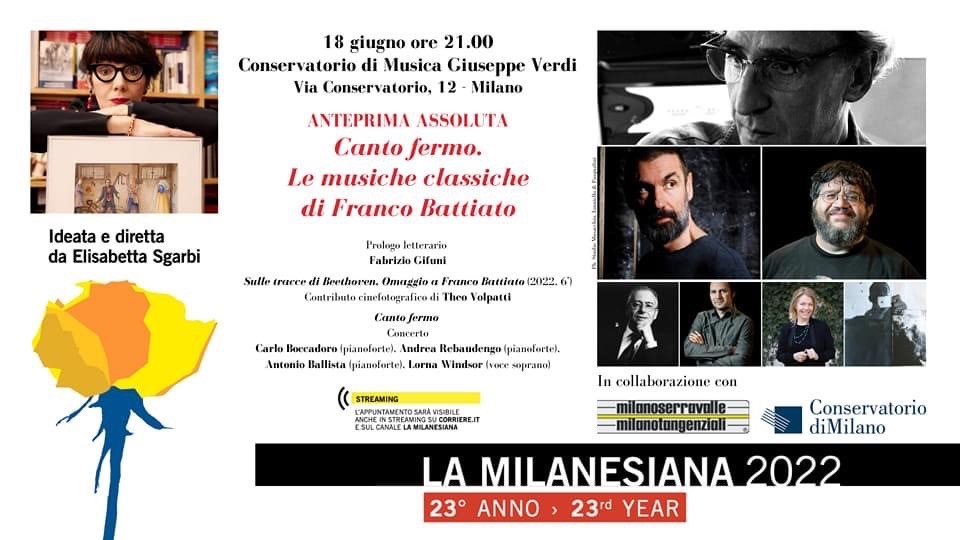 Saturday 18th June in the Verdi room of Milan Conservatory, Carlo Boccadoro, Andrea Rebaudengo, Antonio Ballista on the piano and Lorna Windsor soprano voice, will be the protagonists of an extraordinary concert in absolute preview entitled "CANTO FERMO. Le musiche classiche di Franco Battiato ".
The concert is preceded by the literary prologue by Fabrizio Gifuni and by cinematographic contribution by Theo Vopatti.
The evening is part of the rich program of the Milanesiana which pays homage to Battiato
one year after his death.
Free admission with registration.
It will also be possible to follow the evening in streaming on Corriere and Milanesiana channel.