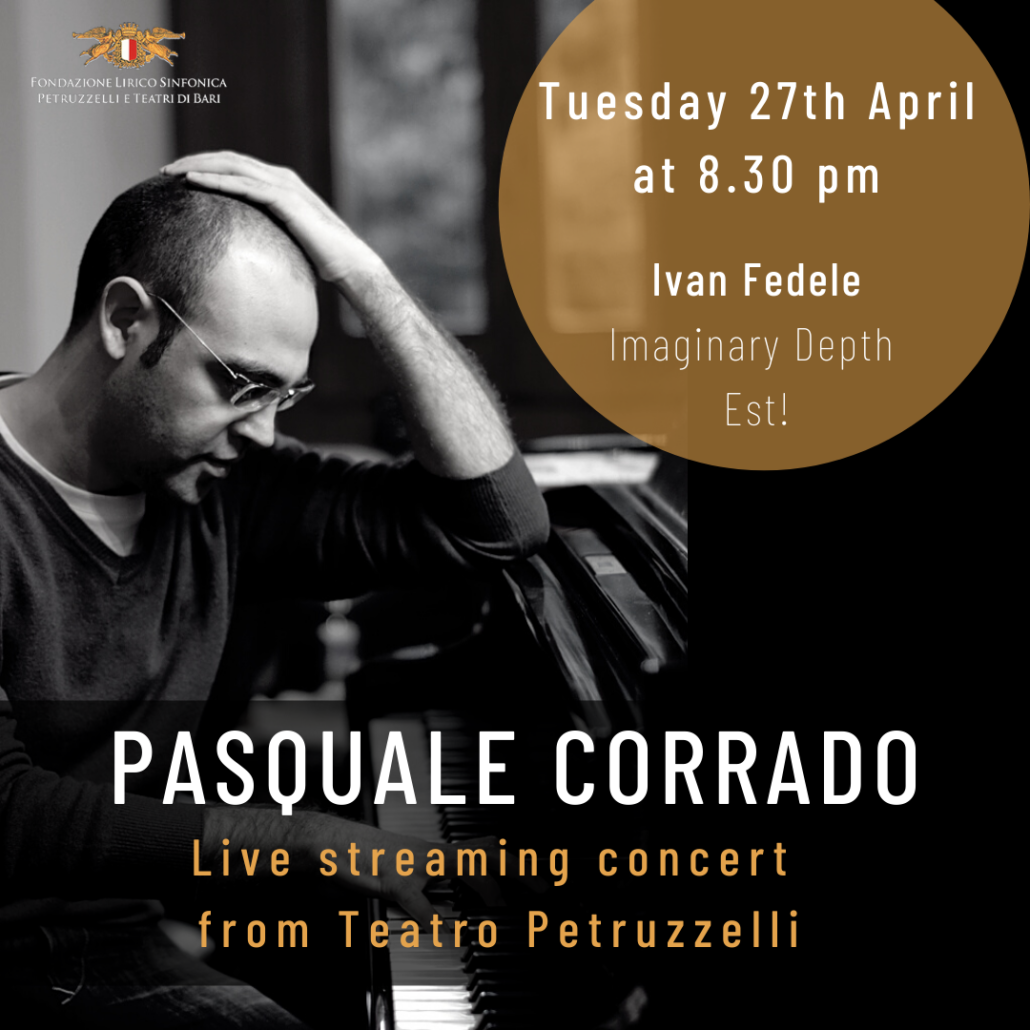 Tuesday 27th Aprile Pasquale Corrado conducts one of the eight appointments of the Aus Italien review from Petruzzelli Theater, an exciting journey into the sounds, ideas and suggestions of some of the most significant composers of this time.
The evening is dedicated to Ivan Fedele.
On the cello the mastery of Michele Marco Rossi.
The concert will be streamed on the theater's youtube channel and will be preceded by a short introduction by the music critic Francesco Mazzotta.